Black-ish has only been around for four years and has already talked about so many different controversies in the black community. Each episode features a different topic that is an ongoing issue. Just a short list of the many topics that have been covered are: the N-word, what it means to be bi-racial, Juneteenth (a very important holiday, you should really look it up), maintaining a struggling marriage, police brutality, discrimination of LGBTQ+ in the black community, the election of Donald Trump, etc.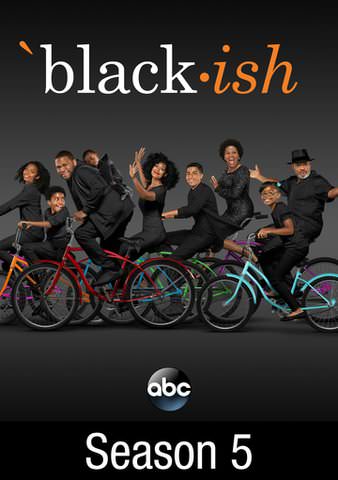 I remember seeing the trailer for the first time. I was intrigued, but I'm pretty sure it came on at a time when I watched almost every show on the CW, Freeform, and many other networks. I was simply too busy on the shows that I hadn't even finished catching up on or were currently watching to add another show to my roster. But, last year on Winter Break, I binged watched (most) of the show and got to the beginning of season 4 and just randomly stopped. Don't ask for a reason why because for some reason, I can't tell you because I don't even know myself.
I finally finished catching up about two weeks ago, even though I started watching Grownish well before I finished watching Blackish. And let me just tell you, season 4 devastated me.
I believe people were starting to get too complacent with the storylines and every once in a while an episode that was carefully crafted with an amazing storyline would pop up (not to say every episode wasn't amazing), but some of the episodes just started to fill like a regular routine. But, the last couple of episodes of season 4 really got to me. I don't think anyone saw it coming, and I'm not going to lie, I definitely cried a little. I won't spoil it; however, I have to appreciate how they built it up and played it out over the span of a few episodes. If they had just done one episode, it would have been less impactful and, of course, wouldn't have hurt as much. I loved those episodes so much that I might just have to do a separate analysis on that…
But, moving on. You can tell that the characters have been carefully thought out. From Diane's cunning personality to Jack's complete opposite optimistic attitude to Zoey's mature, grown-ish (see what I did there?) nature contrasting with Junior who at times seems to have a mind of a child, very nerdy, and has a interesting caring complex with his youngest baby brother, DeVonte. And that's just the siblings. (Don't mind me, but the image below is a little outdated…)
Analyzing the adults is a completely different task that's actually pretty difficult. Dre always notices some problem going on in his family, the neighborhood, at work, or in his children's school and always feels the need to fix it. I suspect it's in his nature to notice these things because times have changed since when he was growing up and him and Bow acknowledged before the kids were born that they wanted a better life for their kids than they had, or more specifically, than Dre had. He grew up in almost a single parent home with his father rarely around, but still paid the bills (as far as I know) and was literally taught that our society hates black men (It was in one of the episodes, although I'm not sure which one).
I remember often getting mad at Dre's co-workers. The co-owner of the company is a rich, white guy who employed his son, another white guy, and a jewish, white lady (who I might add voted against her best interest for Trump and later regretted it), and one other black guy (Dre's friend and can be seen in Grown-ish, also is stupid funny). Needless to say, their conversations about whatever Dre decides to bring up are pretty interesting.
The writers made it blatantly obvious on how oblivious or non-caring Dre's co-workers are toward issues in the black community. Every episode contains Dre telling them what the problem is, them saying something really ignorant about something they clearly don't understand, and then Dre having to spell it out for them in an informative way. I appreciate the way the show goes about it though, it's always in story form that's very informative for those who don't know much about the topic. And I think that is the best thing about the show.
Black-ish serves as a reminder to the black community that, "Yes, these problems still do exist and yes, we should shed light on them." When we acknowledge what's going on around us and are made aware, then we can begin to make other people aware. In my opinion, there should be lots of shows structured similarly to this one to make others aware of what is happening in other cultures outside of their own. That last show I can think of (in my years of growing up) that held a similar weight, but showed it in a different way, was Everybody Hates Chris (I still watch reruns on Hulu).
So why should you watch this show? Simple, to stay "woke." That was a joke, but there is truth to that. I'm black, but watching this show made me just a little bit more focused on topics that I didn't know much about or didn't realize was happening at all. Think of the cultural implications it will have on someone that knows literally nothing! I highly suggest giving this show a chance because you never know what you are going to learn…
Signing off,
Zoeysxo